How Charlie "found" God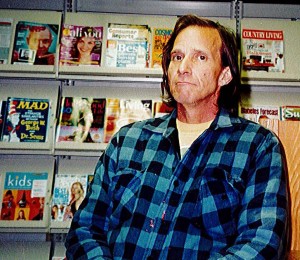 Well, it's pretty simple how I found God.  I didn't find Him. He found me. Lost.  I was.  In July of 2001 I lost my job, was evicted from my house, and had no money. I was homeless. I pitched a tent on the side of the river.
There I lived until September 2004 when I became very ill.  Past heart problems had finally taken their toll on me.   On September 26 I told my sister, Lisa, "I'm very sick, I need to go to the hospital." The ER doctor took chest x-rays and a MRI.  The results were so cloudy he wasn't sure what was wrong.  He thought it might be a rare form of cancer.
The following day, September 27, I saw a visiting cardiologist. She said, "I have two choices for you Charles. From what I understand you are a drug addict. I can give you something for pain and let you go back out on the street to continue what you were doing. Today is Monday and if you choose to leave the hospital they will bury you on Wednesday.  Or, you can stay in my hospital and I will help you get better. I will give you five minutes to make up your mind."
I said "Don't worry, I've already made my decision to stay in your hospital. Please help me."
I was then transferred to the larger city hospital where she worked. They assigned me to a room with another man and his brother-in-law came to see him. The visiting Brother-in-law happened to be a pastor from a local church.  He asked me a question:  "Do you want to receive the Lord Jesus Christ as your Lord and Savior today? It looks like you could use some help."
I said "Yes".  So, you can say September 27, 2004 was my clean date: the day I gave up drugs and received Jesus as my Lord and Savior.
From September 27 to October 7, I was being prepped for heart surgery.  This included all kinds of testing, weight gain, and other stuff.  On October 7, 2004 I went to heart surgery.  It lasted over eight hours.  My heart surgeon informed me that I coded several times while he was doing the operation; a triple bypass and a mitral valve ring.  The day after surgery I saw the heart surgeon again.  He wanted to see how I was doing and he said, "Charles, I've been doing heart surgery for many years and I do my job very well; but you, young man, had some help from above."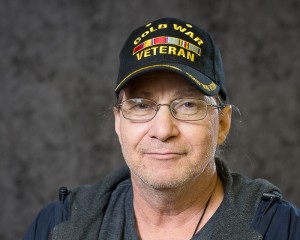 I have been clean and sober since September 27, 2004.  I'm still sober after 11 years, and Jesus is still a part of my life.  I was baptized Lutheran on July 7, 2013 and I am preparing to be confirmed at Shepherd of the Valley Lutheran Church on Easter Sunday, 2016.
God was not lost, but I surely was.  By all rights, I should not be here but apparently He has other plans for me which I am OK with.  To anyone who is reading this I hope you too can find God's peace in your life.
Sincerely,
Charles