Pastor's Greeting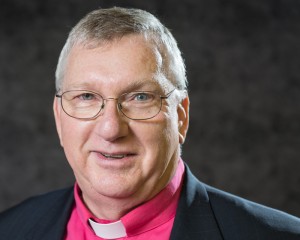 Welcome to the website of Shepherd of the Valley Lutheran Church! I'm blessed to be serving God with the good people of Shepherd of the Valley as their Intentional Interim Pastor since June 2015.
Now that you've checked us out on our website, I hope you will check us out in person for Sunday morning worship, 9:00 AM, followed by fellowship and a cross-generational Bible study in the fellowship hall. We meet on our campus at the intersection of Walnut and Highland on the north side of Corvallis. I would be very glad to have the opportunity to connect with you.
In a world where we can feel more isolated every day, we all need healthy relationships! Shepherd of the Valley is a church family that easily makes friends in the name of Jesus. And friendship is often the pathway to encouragement and healing in life. Since you've landed on our website, wherever you are in your life journey, we would like to have you as a companion with us in Christ.
At Shepherd of the Valley our desire is for everyone to find personal connections, a place to belong, and an opportunity to grow in that most important relationship of all, God's relationship with you. At Shepherd of the Valley you have a place at God's table of love and forgiveness.
I look forward to being in touch with you. You are welcome contact to me by phone at (541) 753-2816 or send me an e-mail at svlc.corvallis@gmail.com. Leave a message if I'm not available and I will be in touch as soon as possible.
Pastor Joe Hughes