Pastor's Greeting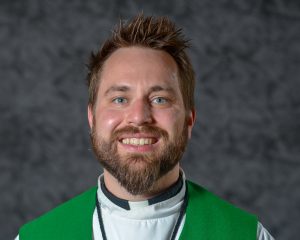 Shepherd of the Valley is an amazing church family that easily makes friends in the name of Jesus. We all bring our 'baggage'  in life but as a church family we can support and encourage one another in our daily walk. Wherever you might find yourself in your life journey, come join us as a companion in Christ.
We invite you to join us for Sunday morning worship at 9:00 AM followed by fellowship and a cross-generational Bible study in the fellowship hall. We meet on our campus at the intersection of Walnut and Highland on the north side of Corvallis. We would be very glad to have the opportunity to connect with you.
At Shepherd of the Valley our desire is for everyone to find personal connections, a place to belong, and an opportunity to grow in that most important relationship of all, God's relationship with you. At Shepherd of the Valley you have a place at God's table of love and forgiveness.
We look forward to being in touch with you. You may call the church phone at (541) 753-2816 or send an e-mail to svlc.corvallis@gmail.com. Leave a message if we don't answer the phone and we will be in touch with you as soon as possible.
Lisa Boylan, Administrative Assistant