Pastor's Greeting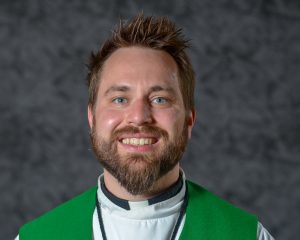 Shalom! It is my joy and privilege to share with every person that they have been welcomed into the family and reign of God through trusting in what Jesus Christ has accomplished with his life, death, and victory on the Cross. You are loved and belong because of what Jesus did for you!
I am a graduate of the Cross-Cultural Ministry Center at Concordia University Irvine where I obtained my Masters of Theology. I am married to a feisty woman and have three, equally feisty, children. I am an avid cyclist, board game player, and enjoy back packing, hiking, woodworking, and brewing.
Worship – Sundays at 9:00am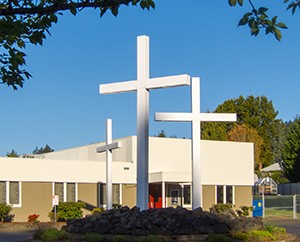 We gather to worship God and receive God's gifts of forgiveness, new life, and eternal salvation in the Word and Sacrament. Our worship service begins with a time of confession and forgiveness, liturgy in the Lutheran Service Book, Bible study and sermon, prayer, Holy Communion, and Traditional Hymns.
Sunday School & Events
Our MultiGen+ Bible Study meets on Sundays from 10:30-11:30 AM. All ages join together for our Bible Study in the main Fellowship Hall to explore, learn and discuss the current study. Our current study is "Old Testament prophecies about Jesus the Messiah." We are joining with Light of Christ Anglican community for this study. Pr. Eric Bohlmann and Father Scott will jointly lead our discussion.
Our theme this Lenten season is the Eyes of Jesus. Pr. Mike Miller, from Bethlehem Lutheran in Lebanon, will be our guest preacher this evening. His topic will be "Denying Eyes." Please join us.
Recent Blog Posts
While uncertain and change are always part of human life, ultimately the future is not uncertain.
Come Visit Us!
Shepherd of The Valley Lutheran Church
2650 NW Highland Dr
Corvallis, OR 97330
Get Directions