Pastor's Post for February 26th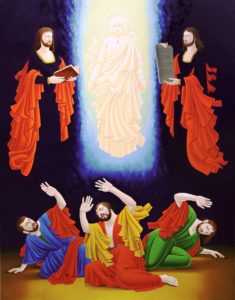 Momentum is vital. This past Christmas we gave our granddaughter a new bicycle.  Up to now she has been riding a bike with training wheels. This was her first two wheel no training wheels, 21 speed mountain bike. Needless to say it has been a big transition for her. For one thing she had to learn the importance of momentum. Chris, my stepson, and I took her out on to start learning how to ride the new bike. It's one of those things you can't really learn by being told. You have to just do it. So we sat her on the bike and gave her a shove and then ran alongside her as she started to pedal. I had done the same thing before 30 years ago with my own daughter and son. She didn't need to have it explained to her. She quickly understood that having momentum was essential. When you lose momentum on a bike you lose your balance. When you keep pedaling and moving forward you maintain balance because you have momentum.
When I was growing up in New Orleans in the 1950's and 60's, my parents would take me to Pontchartrain Beach Amusement Park on Lake Pontchartrain. My favorite thing was to ride the Zephyr, the big wooden roller coaster. Momentum was important there too. A cog chain would pull the train roller coast cars up the long first and highest hill. It was so high that from the top of the hill you could see the tall buildings down town.  Then, as we crested the hill the roller coast train would quickly pick up speed by gravity. The whole ride was probably half a mile long.  But it was all done under the power of gravity which gave us the momentum we gained by slowly climbing to the top of that first big hill.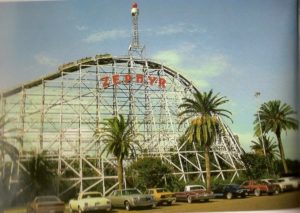 I thought about the importance of momentum as I reflected on the Gospel for this Sunday, Matthew 17:1-9.  Matthew writes, "1And after six days Jesus took with him Peter and James, and John his brother, and led them up a high mountain by themselves. 2And he was transfigured before them, and his face shone like the sun, and his clothes became white as light. 3And behold, there appeared to them Moses and Elijah, talking with him. 4And Peter said to Jesus, "Lord, it is good that we are here…"
Transfiguration of our Lord marks the end of the season of Sundays after Epiphany. Ash Wednesday is March 1, which marks the beginning of Lent, and Jesus' journey to the cross and resurrection. We don't know why exactly Jesus chose that specific moment to take his disciples up on the mountain, or why God so revealed the divine nature of Jesus to them, and thus to us. But it clearly marks a defining moment in Matthew's story of Jesus. Moses' presence is symbolic of the Old Testament books of the Law (Torah), and Elijah's presence is symbolic of the Old Testament Prophets. Jesus transfigured presence with them shows Him as the fulfillment of the Law and the Prophets (Matthew 5:17).
Perhaps the idea of momentum applies here too. From that mountain top experience of the divinity of Christ, the disciples have perhaps been given momentum for the difficult days ahead as the conflict between Jesus and his adversaries heightens, ultimately leading to His betrayal, arrest, trial and death on the cross.  Did that experience of the glory of God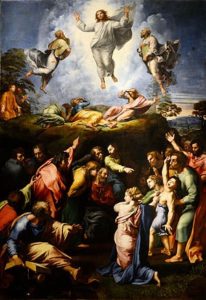 on the mountain top give the disciples the momentum to walk the way of the cross with Jesus.
Why do people come to church? Ask that question and you will probably get a variety of answers: to be with my friends at church, I enjoy the fellowship, I like the people, the snacks during fellowship time. What is interesting is that we don't know if the disciples were friends (they were relatives but that doesn't necessarily mean they were friends), or if they liked each other. They probably had their differences. But the Lord invited them up because of the gift of that experience a personal encounter with God in His glory. We also have no evidence that there was a coffee hour after the Transfiguration. The point is that Jesus in His love for His disciples led them into a personal encounter with the Holy.
One of the things we need to do as a church family is learn how to invite people to church. Long ago a mission director taught me that the most important thing a church member can do to support the ministry of his/her church is to invite others to church. But to what should we invite people?
The Gospel reading suggests to me that when we invite people to church with us, we are inviting them to a personal encounter with God, the Holy One. The response is reverence and awe, as the disciples demonstrated, "…a voice from the cloud said, 'This is my beloved Son, with whom I am well pleased; listen to him.' 6When the disciples heard this, they fell on their faces and were terrified…"
For me, the experience of a personal encounter with God provides the momentum I need to follow Jesus in my day to day life. In worship God comes to me to forgive and strengthen me in the grace given to me in my baptism.  What does God do to you when you encounter His presence in Word and Sacrament?
God's blessings!
Pastor Joe Hughes
Voice & text:  217-898-9063              Email:  j_w_hughes@hotmail.com
Note: The image above left is Raphael's painting of the Transfiguration of our Lord, oil on wood, 1516-1520. His last painting, finished by his student Giulio Romano due to Raphael's untimely death.