A PASTOR'S POST (March 9th, 2016)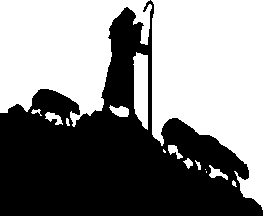 Greetings In the name of Jesus!
Good News! Our new website is now live enabling our congregation to reach out to the community through the means of "digital evangelism." The same link as you used before should now take you to the new website. Here is the link: https://svlc-corvallis.org.
Be sure to let us know in the church office of any needed corrections. Email the church office at svlc.corvallis@gmail.com. This is the ONLY email address that works now so please update your church contacts! You can also email me on my own email address at j_w_hughes@hotmail.com.
Yesterday I was at the meeting of pastors of our circuits at St. Peter the Fisherman Lutheran Church in Lincoln City. The first thing I want to say is how grateful I am for the hospitality shown to us by that congregation. The second thing is that if you ever have chance to visit St. Peter the Fisherman in Lincoln City do go and at least explore the facilities.
That congregation has done a wonderful job of creating a warm and inviting worship space (yes, I was a bit jealous), and their activities center next door is second to none, doubling as a fellowship hall and gymnasium. Everything was spotless. It was obvious from the moment I drove onto the property until we left after lunch that those people really loved the Lord and showed it by how much they care about their church facilities by being good witnesses for Jesus to the community.
We always begin our circuit pastors' meetings with Holy Communion. The local pastor leads the service and preaches the sermon. Pastor Jim Keys shared a message on the Epistle reading for this Sunday from Philippians 3. In this chapter Paul tells the Philippians about his life story. How he was very successful in everything he did, except he did not know Christ. The he writes how his life changed when Christ called him to be an apostle on the Damascus Road (as found in Acts 9), and how now he is now no longer bound to the past but is embracing the future.
But one thing I do: forgetting what lies behind and straining forward to what lies ahead, I press on toward the goal for the prize of the upward call of God in Christ Jesus. (Phil. 3:13-14)
Pastor Jim's message made me wonder how it is that many Christians say they believe in Jesus as their Lord and Savior, but are still somehow carrying the excess baggage of their past." And I wonder too how many people who do not know Christ as their Lord and Savior are trapped in their own past sins and failures. Do we sometimes need to also "forget what lies behind," lay down the "excess baggage" of our past and "press on toward the goal." I know I do!
Pastor Jim told the story of the summiting of The Eiger, a 13,000' high mountain in the Bernese Alps. The first attempts usually ended in disaster, even if the easiest route to the top was taken. One successful attempt took several days. Some climbers fell to their deaths, some froze to death because of bad weather, or were buried by avalanche. But in 2008, a climber named Ueli Speck ascended the difficult north face in just under three hours. Last fall Speck set a new record climbing the 5000 foot north face in 2 hours 22 minutes!
The difference? The earlier attempts were made by climbers who tried to take "everything" they would possibly need with them. They were overloaded with "baggage." Speck had only two ice axes and some climbing rope. There were many things that contributed to his success: good conditions, and being in top physical shape. But a primary reason for his success was that he left "excess baggage" behind, Speck was able to achieve his goal and set a new record.
This is what St. Paul is telling us. We may also need to leave our "excess baggage" behind, and stop dragging along those things that are holding us back from achieving our goals as Christians and as a congregation. What excess baggage are we carrying as Christians that may be holding us back from moving toward the "upward call of Christ?"
Still following the Good Shepherd!
Pastor Joe Hughes
(217-898-9063 voice & text)